Getting Help
---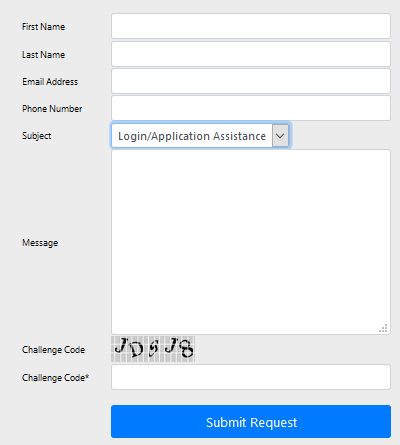 If you encounter a problem using the web site or have a question about an application or the application process, you can submit a support request that will be forwarded to the foundation or to Electronic Form Solutions depending on the subject you select. The Support menu option is available on the Login page and will take you to the Support page, which contains the request form. You will be directed to the Support page after you log out, in which case your name and email address will be filled in automatically and the challenge code is not required.
The subject of the request determines the final destination for the request as well as indicating the nature of the request:

Login/Application Assistance - The request is forwarded to the foundation's System Administrator. Select this subject for any questions about or issues with your application, the application process, or your account.

Other issues/Suggestions - The request is forwarded to Electronic Form Solutions. Select this subject for any questions about the web site that are not specific to an application or if you have suggestions about the overall web page.
| | |
| --- | --- |
| | Please note that under no circumstances are Electronic Form Solutions support personnel permitted to make any changes to any document in any web site nor are they permitted to provide you with any information concerning user accounts, the information contained in any application, or the process administered by the foundation. Using Web Site Assistance or Report Problem requests for those types of questions will simply result in a delay as EFS personnel will forward the request on to the foundation's System Administrator. Requests submitted at times other than normal working hours will not be forwarded until the next business day. |
---
Also see:

Frequently Asked Questions